Fonte da imagem: Reprodução/Catsponsive
É hora de comprar créditos, tirar o cartão da carteira e gastar alguns trocados. As atualizações semanais das redes online chegaram trazendo DLCs, games gratuitos, remasterizações e novos jogos para quem já se cansou do que tem e quer passar os próximos dias enfurnado em casa com o controle na mão.
Em uma semana relativamente fraca, temos como destaque a chegada de Dungeons & Dragons: Chronicles of Mystara HD à Xbox LIVE e PlayStation Network. Na rede da Sony, os assinantes do serviço PS Plus já podem baixar gratuitamente o mundo aberto de Saints Row: The Third. No 360, merece ser citada a promoção nos títulos da PopCap, que vai até o dia 24.
Não se esqueça das conversões: US$ 1 está valendo R$ 2,27, e cada 800 Microsoft Points ou 1.000 Nintendo Points vale US$ 10. Caso você escolha esperar, amanhã tem as ofertas da semana para ajudar você a conferir as melhores barganhas do mundo dos games.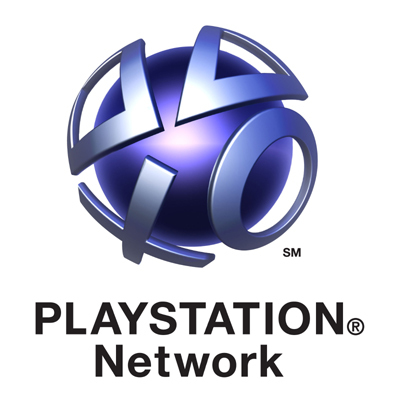 PlayStation PlusJogos gratuitos
Saints Row: The Third (PS3)
Gods Eater Burst (PSP, Vita)
Demais usuários
Jogos completos para PlayStation 3
Dungeons & Dragons: Chronicles of Mystara HD (US$ 14,99)
Eat Lead: The Return of Matt Hazard (US$ 9,99)
Giana Sisters: Twisted Dreams (US$ 9,99)
Storm (US$ 9,99)
Jogos completos para PlayStation Vita
Epic Mickey 2: The Power of Two (US$ 29,99)
Jak & Daxter Collection (US$ 26,99)
PS2 Classics
Castlevania: Lament of Innocence (US$ 9,99)
Corvette Evolution GT (US$ 9,99)
Bundles
Carnivores Bundle 2-in-1 (US$ 5,99)
Sonic the Hedgehog Master Collection (US$ 29,99)
Demos
NCAA Football 14
Dungeons & Dragons: Chronicles of Mystara HD
Giana Sisters: Twisted Dreams
Trilha sonora
Jak & Daxter: The Lost Frontier Original Soundtrack – US$ 9,99
Mudanças de preço
Descontos
Demon's Souls (US$ 14,99)
Daytona USA (US$ 4,99)
flOw (US$ 2,79)
Flower (US$ 3,49)
Hell Yeah! Bundle (US$ 9,99)
Nights into Dreams (US$ 4,99)
Renegade Ops (US$ 4,99)
Breakquest: Extra Evolution (US$ 1,99)
Deus Ex: Human Revolution: Explosive Mission Pack (US$ 1,74)
Deus Ex: Human Revolution: The Missing Link Pack (US$ 7,49)
Deus Ex: Human Revolution: Tactical Enhancement Pack (US$ 0,99)
DLCs para PlayStation 3
God of War: Ascension
Legendary Spears Pack (US$ 4,99)
Spear of Hyperion Multiplayer Weapon (US$ 2,99)
Spear of Phobos Multiplayer Weapon (US$ 2,99)
GRID 2
Unlock All Cars (US$ 6,99)
Hyperdimension Neptunia Victory
Neptune Idol Costume Set (US$ 1,99)
Noire Idol Costume Set (US$ 1,99)
Injustice: Gods Among Us
Resident Evil Revelations
Jessica's G18(US$ 0,99)
Jill's Samurai Edge (US$ 0,99)
Parker's Government (US$ 0,99)
LittleBigPlanet 2/Little Big Planet Karting
Chun-Li Costume (US$ 1,99)
Guile Costume (US$ 1,99)
Racing Driver Pack (US$ 1,49)
Ryu Costume (US$ 1,99)
Street Fighter Costume Kit (US$ 5,99)
Zangief Costume (US$ 1,99)
Uncharted 3: Drake's Deception
Ancient Parts Pack (US$ 9,99)
Chloe Artifact Mask (US$ 0,49)
Chloe Aztec Mask (US$ 0,99)
Chloe Aztec Skull Mask (US$ 0,99)
Cutter Dogu Miyagi Mask (US$ 1,99)
Drake Spartan Helmet (US$ 0,49)
Japanese Mask (US$ 0,49)
Sully Moai Mask (US$ 0,99)
Talbot Aztec Statue Mask (US$ 0,99)
Talbot Noh Mask (US$ 0,49)
Temas para PlayStation 3
8-Bit Crown — US$ 2,99
Arabella Drummond 1 Dynamic Theme — US$ 2,99
Breathtaking Bree Static Theme — US$ 1,99
Chuck Testa Dynamic Theme — US$ 2,99
Cyberpunk Dynamic Theme 3 — US$ 2,99
Hannah Martin 1 Dynamic Theme — US$ 2,99
Lucy Pinder 1 Dynamic Theme — US$ 2,99
Military (Aircraft) Dawn Before the Storm Dynamic Theme — US$ 2,99
Military (Aircraft) Fighter Jets Dynamic Theme — US$ 2,99
Military (Aircraft) Heavy Lifting Dynamic Theme — US$ 2,99
Military (Aircraft) Prepare for the Skies Dynamic Theme — US$ 2,99
NY Knicks Theme Bundle — US$ 4,99
Surreal Train to Nowhere Dynamic Theme — US$ 2,99
Surreal Milky Way Dynamic Theme — US$ 2,99
Surreal Moon Light Yoga Dynamic Theme — US$ 2,99
Surreal Moon Tan Dynamic Theme — US$ 2,99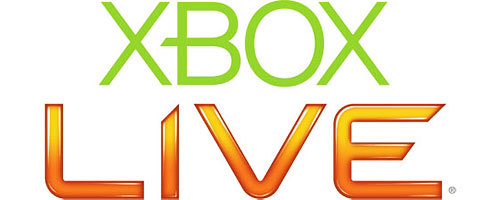 Xbox LIVE Arcade
Dungeons & Dragons: Chronicles of Mystara HD
Deal of the Week
PopCap
Zuma's Revenge (50% de desconto, 400 Microsoft Points)
Zuma (50% de desconto, 200 Microsoft Points)
Feeding Frenzy (50% de desconto, 200 Microsoft Points)
Feeding Frenzy 2 (50% de desconto, 400 Microsoft Points)
Bejeweled 3 (50% de desconto, 600 Microsoft Points)
Bejeweled 2 (50% de desconto, 200 Microsoft Points)
Bejeweled Blitz Live (50% de desconto, 200 Microsoft Points)
Heavy Weapon (50% de desconto, 400 Microsoft Points)
AstroPop (50% de desconto, 400 Microsoft Points)
Ofertas e especiais
Kinect Central: Sonic Free Riders (variados preços)
SEGA Publisher Sale (até 75% de desconto)
Call of Duty: Black Ops Sale (até 50% de desconto)
Adventure Time and Mega Man Avatar Sale (até 50% de desconto)
Call of Duty: Black Ops 2 (até 50% de desconto)


Wii U Download
Wii U DLC
New Super Luigi U (US$ 19.99)
Wii U Virtual Console
Mario Bros. (US$ 4.99)
Wrecking Crew (US$ 4.99)
Descontos no Wii U eShop

Little Inferno (US$ 4.99)
3DS eShop
BUGS vs. TANKS! (US$ 7.99)
Farming Simulator 3D (US$ 9.99)
3DS Virtual Console
Defenders of Oasis (US$ 3.99)
Tails Adventure (US$ 4.99)
Sonic Blast (US$ 3.99)
Mega Man 6 (US$ 4.99)
3DS Download
Project X Zone (US$ 34.99)
LEGO Legends of Chima: Laval's Journey (US$ 29.99) – a partir de 25/06
Mario & Sonic at the London 2012 Olympic Games (US$ 39.99)
Descontos no 3DS eShop
Super Little Acorns 3D Turbo (US$ 3.99)
DSiWare
Rhythm Core Alpha 2 (1000 Nintendo Points)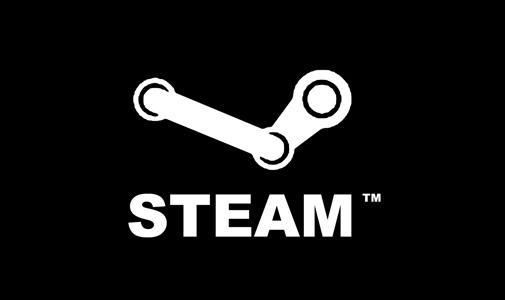 Lançamentos
TrackMania 2 Stadium
Hacker Evolution Duality Hardcore Music Pack
Dungeons & Dragons: Chronicles of Mystara HD
Knights of Pen and Paper +1 Edition
UnEpic
Planetary Annihilation
Awesomenauts – Teddy Ayla
Awesomenauts – Shaolin Ayla
Akaneiro: Demon Hunters
DLCs
Resident Evil: Revelations – Jill's Samurai Edge + Custom Parts
Resident Evil: Revelations – Parker's Government + Custom Parts
Resident Evil: Revelations – Jessica's G18 + Custom Parts
Cities in Motion 2: Bus Mania
Train Simulator: BR Class 87
Train Simulator: SP&S E-1 Class Northern
Train Simulator: NKP S-2 Class Berkshire
Train Simulator: BR Class 50
Worms Revolution: Customization Pack
AI War: Vengeance of the Machine