Fonte da imagem:
Reprodução/Cheryl Ravelo/Blog Reuters
Semana quente no mundo digital de nossos queridos serviços online – com muita coisa da próxima geração mais uma vez pintando nas redes!
Os destaques ficam por conta do aguardado DLC de The Last of Us, Left Behind, exclusivo para o PS3, Assassin's Creed 4: Black Flag, o belo indie Contrast e vários DLCs promocionais apetitosos. Os serviços da Nintendo e do Steam, por sua vez, ganharam alguns updates pontuais.
Lembramos que as atualizações discriminadas refletem conteúdos das redes norte-americanas (algumas inclusive com preços em euro). Se você não encontrar alguma promoção aqui, lembre-se de que essa postagem é feita no BJ todas as sextas-feiras. Em pleno final de geração, há muitos jogos em queima. Divirta-se!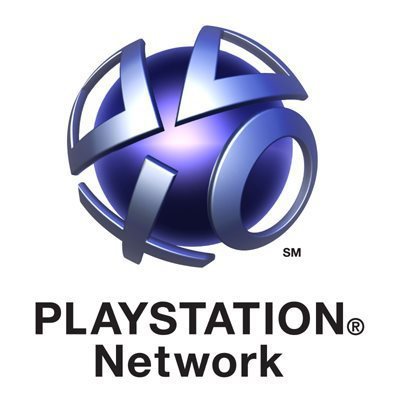 Pré-vendas para PS3
The Last of Us: Left Behind DLC (US$ 14,99)
Jogos completos para o PS4
Jogos completos para o PS3
Farming Simulator (US$ 29,99)
Need for Speed Rivals (US$ 59,99)
Adventure Time: Explore the Dungeon Because I Don't Know (US$ 39,99)
Air Conflicts: Vietnam (US$ 29,99)
Aquapazza (US$ 29,99)
Arcania The Complete Tale (US$ 29,99)
Blood Knights (US$ 14,99)
Dynasty Warriors 6 (US$ 19,99)
Young Justice: Legacy (US$ 39,99)
Jogos digitais para o PS3
Contrast (US$ 14,99)
Stick It To the Man (US$ 12,99)
Soul Calibur II HD Online (US$ 19,99)
Jogos para o PS Vita
The Amazing Spider-Man (US$ 39,99)
Demos para PS3
Blood Knights (PS3)
NBA Live 14 (PS4)
Assinantes da PlayStation Plus
Jogos gratuitos para assinantes
Binary Domain (PS3)
Oddworld: Stranger's Wrath (PS Vita)
Descontos exclusivos para assinantes
Worms 2: Armageddon – US$ 4,50 para PS Plus, normalmente US$ 14,99
Ofertas da semana
Disgaea: Hour of Darkness: PS Plus US$ 4,99 (normalmente US$ 9,99)
Persona 3 FES: PS Plus US$ 4,99 (normalmente US$ 9,99)
Demon's Souls: PS Plus US$ 13,39 (normalmente US$ 19,99)
Droplitz: PS Plus US$ 0,99 (normalmente US$ 4,99)
Quedas de preço
Dead Island Riptide: agora US$ 39,99 (antes US$ 59,99)
Lost Planet 3: agora US$ 39,99 (antes US$ 59,99)
Metro: Last Light: agora US$ 49,99 (antes US$ 59,99)
Remember Me: agora US$ 39,99 (antes US$ 59,99)
Resident Evil Revelations: agora US$ 39,99 (antes US$ 49,99)
Okami HD: agora US$ 13,99 (antes US$ 19,99)
Zero Escape: Virtue's Last Reward: agora US$ 24,99 (antes US$ 34,99)
Demais usuários
DLCs para o PS4
Assassin's Creed IV: Black Flag
Crusader & Florentine (US$ 1,99, gratuito com Season Pass)
Just Dance 2014
Katy Perry: Roar (Gratuito)
Sound Shapes
Sound Shapes City Art Pack (US$ 0,99)
Sound Shapes Old School Sound Pack (US$ 0,99)
Sound Shapes Vocoder Sound Pack (US$ 0,99)
DLCs para o PS3
Dead or Alive 5 Ultimate
Complete Casual Collection Vol, 1 (US$ 10,99)
Casual Collection Vol, 1 – Akira (US$ 1,99)
Casual Collection Vol, 1 – Ayane (US$ 1,99)
Casual Collection Vol, 1 – Eliot (US$ 1,99)
Casual Collection Vol, 1 – Hayate (US$ 1,99)
Casual Collection Vol, 1 – Hitomi (US$ 1,99)
Casual Collection Vol, 1 – Jacky (US$ 1,99)
Casual Collection Vol, 1 – Mila (US$ 1,99)
Casual Collection Vol, 1 – Momiji (US$ 1,99)
Casual Collection Vol, 1 – Pai (US$ 1,99)
Casual Collection Vol, 1 – Sarah (US$ 1,99)
Costume Catalog 06 (Gratuito)
F1 2013
Classic Edition (US$ 14,99)
Need for Speed: Rivals
Timesaver Pack (US$ 9,99)
Rocksmith 2014
Rocksmith 2014: Alice In Chains Song Pack (US$ 11,99)
Rocksmith 2014: B'z Song Pack (US$ 7,99)
Rocksmith 2014: Green Day Song Pack (US$ 7,99)
Rocksmith 2014: Alice In Chains – Check My Brain (US$ 2,99)
Rocksmith 2014: Alice In Chains – Hollow (US$ 2,99)
Rocksmith 2014: Alice In Chains – Man In The Box (US$ 2,99)
Rocksmith 2014: Alice In Chains – Them Bones (US$ 2,99)
Rocksmith 2014: Alice In Chains – Would? (US$ 2,99)
Rocksmith 2014: B'z – Easy Come Easy Go! (US$ 2,99)
Rocksmith 2014: B'z – Giri Giri Chop (US$ 2,99)
Rocksmith 2014: B'z – Juice (US$ 2,99)
Rocksmith 2014: Green Day – American Idiot (US$ 2,99)
Rocksmith 2014: Green Day – Basket Case (US$ 2,99)
Rocksmith 2014: Green Day – Oh Love (US$ 2,99)
Sound Shapes
Sound Shapes City Art Pack (US$ 0,99)
Sound Shapes Old School Sound Pack (US$ 0,99)
Sound Shapes Vocoder Sound Pack (US$ 0,99)
The Bureau XCOM Declassified
The Last of Us
The Last Of Us Army Helmet (US$ 0,99, gratuito for Season Pass)
The Last Of Us Bike Cop Helmet (US$ 0,99, gratuito for Season Pass)
The Last Of Us Desert Camo Helmet (US$ 0,99, gratuito for Season Pass)
The Last Of Us Flight Cap (US$ 0,99, gratuito for Season Pass)
The Last Of Us Government Issue Bundle (US$ 8,99, gratuito for Season Pass)
The Last Of Us Heavy Helmet (US$ 1,99, gratuito for Season Pass)
The Last Of Us Helicopter Helmet (US$ 1,99, gratuito for Season Pass)
The Last Of Us Police Cap (US$ 0,99, gratuito for Season Pass)
The Last Of Us Tanker Helmet (US$ 1,99, gratuito for Season Pass)
DLCs para PS VITA
Sound Shapes
Sound Shapes City Art Pack (US$ 0,99)
Sound Shapes Old School Sound Pack (US$ 0,99)
Sound Shapes Vocoder Sound Pack (US$ 0,99)
Valhalla Knights 3
Amazon Card (US$ 1,49)
Bp Backer (US$ 1,99)
Calavera Set (US$ 1,99)
Class Change Card Set (US$ 5,99)
Congratulotion (US$ 1,99)
High Witch's Set (US$ 1,99)
Lv, Up Medicine (US$ 0,99)
Lv, Up Medicine (US$ 0,69)
Merchant Card (US$ 1,49)
Ninja Card (US$ 1,49)
Platinum Chunk (US$ 2,99)
Samurai Card (US$ 1,49)
Sbp Up Medicine (US$ 2,99)
Sbp Up Medicine (US$ 1,49)
Shaman Card (US$ 1,49)
Soldier Card (US$ 1,49)
Survibration (US$ 1,99)
Tough Weapon Set 1 (US$ 2,99)
Tough Weapon Set 2 (US$ 2,49)
Val Shard X1 (US$ 0,49)
Comrades Set (US$ 2,99)
Foreigners No, 3 (US$ 1,99)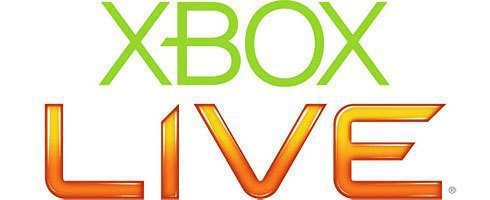 Xbox LIVE Arcade
Soul Calibur II HD - 20-Nov - US$ 19,99
DLCs
Assassin's Creed IV: Crusader & Florentine Pack - 19-Nov - US$ 1,99
LEGO Marvel Super Heroes: DLC Super Pack - 19-Nov - US$ 4,99
LEGO Marvel Super Heroes: Thor 3 Pack - 19-Nov - US$ 1,99
Rocksmith: Green Day - 19-Nov - US$ 7,99
Minecraft: Skyrim Mash-Up - 20-Nov - US$ 3,99
Saints Row IV: Universe Oppressor - 26-Nov - US$ 2,99
Borderlands 2: Wattle Gobbler - 26-Nov - US$ 2,99
Batman Arkham Origins: Infinite Earths Skin Pack - 26-Nov - US$ 4,99
Batman Arkham Origins:MP #1 DC Elseworlds Pack - 26-Nov - US$ 2,99
Just Dance 2014
What About Love – Austin Mahone - 26-Nov - US$ 2,99
American Girl – Bonnie McKee - 26-Nov - US$ 2,99
One Way or Another – One Direction - 26-Nov - US$ 2,99
Sexy and I Know It – LMFAO - 26-Nov - US$ 2,99
EXTREME Alt, Choreo: Blurred Lines – Robin Thicke - 26-Nov - US$ 1,99
Ofertas da semana
19-25 Novembro
Dishonored - US$ 9,89/£ 8,24 - 67% off
Dishonored: The Brigmore Witches - US$ 4,99/£ 3,37 - 50% off
Dishonored: Void Walker's Arsenal - US$ 1,99/£ 1,34 - 50% off
Dishonored: The Knife of Dunwall - US$ 4,99/£ 3,37 - 50% off
Dishonored: Dunwall City Trials - US$ 2,49/£ 1,69 - 50% off
26-Novembro – 2-Dezembro
The Walking Dead: Survival Instinct - 50% off
Deadliest Warrior: The Game - 50% off
Deadliest Warrior: The Game Expansion Pack 1 - 50% off
Deadliest Warrior: Legends - 50% off
Deadliest Warrior: Legends Joan of Arc - 50% off
Bellator: MMA Onslaught - 66% off
Bellator: MMA Onslaught Muay Thai Style Pack - 50% off
Ofertas especiais
Black Friday Sale - 26-Nov – 2-Dez
Jogos sob demanda
XCOM: Enemy Comin - 22-Nov
Adventure Time: Explore the Dungeon Because I DON'T KNOW! - 26-Nov
Need for Speed: Rivals - 26-Nov

Wii U eShop
Coaster Crazy Deluxe (Frontier, US$ 9,99)
Mysterious Cities of Gold: Secret Paths (Ynnis Interactive, US$ 14,99)
EDGE (Two Tribes, US$ 1,99 até 2 de janeiro de 2014, depois US$ 3,99)
Wii U Virtual Console
Brawl Brothers (HAMSTER, US$ 7,99)
Wii U Retail Download
Super Mario 3D World (Nintendo, US$ 59,99)
Desconto temporário no Wii U eShop
Mega Man (Capcom, US$ 3,49 até 28 de Novembro, normalmente US$ 4,99)
Mega Man 2 (Capcom, US$ 3,49 até 28 de Novembro, normalmente US$ 4,99)
Mega Man 3 (Capcom, US$ 3,49 até 28 de Novembro, normalmente US$ 4,99)
Mega Man 4 (Capcom, US$ 3,49 até 28 de Novembro, normalmente US$ 4,99)
3DS eShop
Jewel Match 3 (Joindots, US$ 6,99)
Ohno Odyssey (Big John Games, US$ 5,99)
Christmas Wonderland 3 (Microvalue, US$ 7,99)
3DS Virtual Console
City Connection (HAMSTER, US$ 4,99)
3DS Retail Download
The Legend of Zelda: A Link Between Worlds (Nintendo, US$ 39,99)
Mario Party: Island Tour (Nintendo, US$ 39,99)
3DS eShop DLC
Phoenix Wright: Ace Attorney - Dual Destinies "Turnabout Reclaimed" (Capcom, US$ 5,99)
Descontos temporários no 3DS eShop
Mega Man (Capcom, US$ 3,49 até 28 de Novembro, normalmente US$ 4,99)
Mega Man 2 (Capcom, US$ 3,49 até 28 de Novembro, normalmente US$ 4,99)
Mega Man 3 (Capcom, US$ 3,49 até 28 de Novembro, normalmente US$ 4,99)
Mega Man 4 (Capcom, US$ 3,49 até 28 de Novembro, normalmente US$ 4,99)
DSiWare
Hands On! Tangrams (Enjoy Gaming, 500 Nintendo Points)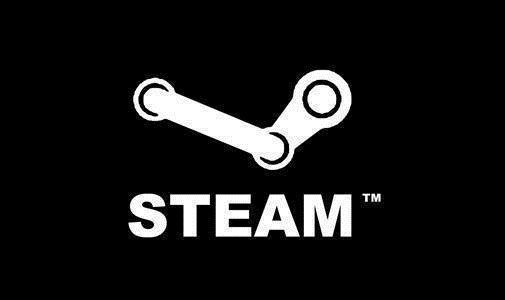 Lançamentos
Deadfall Adventures – R$ 69,99
Emergency 2014 – R$ 44,99
Earth 2140 – R$ 4,24
X Rebirth – R$ 84,99
Contrast – R$ 24,99
Baldur's Gate II: Enhanced Edition – R$ 44,99
Bloody Trapland – R$ 13,59
World Basketball Tycoon – R$ 14,44
Signal Ops – R$ 19,99
Bridge It (plus) – R$ 20,99
Barbie Dreamhouse Party – R$ 49,99
Beast Boxing Turbo – R$ 8,49
Ring Runner: Flight of the Sages – R$ 15,29
Adventure Time: Explore the Dungeon – R$ 69,99
Assassin's Creed IV: Black Flag – R$ 99,99
Young Justice: Legacy – R$ 52,49
Gimbal – R$ 16,74
DLCs
Rocksmith 2014 – variados a partir de R$ 5,99
Adventure Time: Explore the Dungeon DLC – R$ 2,99
Assassin's Creed IV: Black Flag – variados a partir de R$ 2,49
The Bureau: XCOM Declassified – Hanger 6 R&D – R$ 7,99
Young Justice: Legacy – variados a partir de R$ 2,99
Axis Game Factory Premium – R$ 101,24
Rise of Venice – Beyond the Sea – Gratuito
APB Reloaded New Blood Booster Pack – R$ 16,99
APB Reloaded Key to the City Pack – R$ 169,99