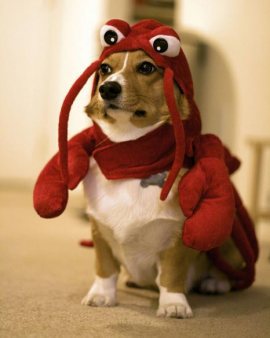 Fonte: Reprodução/ByeByeSerra
É hora de mais uma atualização das redes online dos consoles e do cobiçado Steam! Semana tranquila e sem tantos updates de peso.
Os destaques ficam por conta dos robôs titânicos idealizados por Hideo Kojima em Zone of the Enders 1 e 2 em HD por valores promocionais, a Xbox LIVE recebendo Dragon's Dogma nos jogos sob demanda, game da Capcom que ganhou um fiel nicho de jogadores, e o consagrado Kid Icarus aportando no Virtual Console do Wii U. O Steam recebeu a edição 2013 de NASCAR para os aficionados velocistas de plantão.
Há também uma promoção dos jogos com o selo Tom Clancy rolando nas redes da Sony e da Microsoft. Diversos novos DLCs chegaram a todos os serviços, e alguns valores sofreram alterações. Vale ressaltar que os updates e preços valem para as redes norte-americanas dos serviços online de cada console. Vamos lá?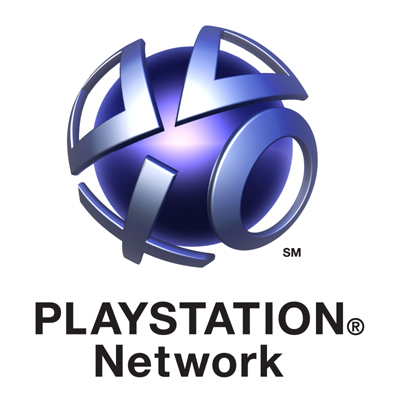 Pré-vendas digitais
Madden NFL 25 (US$ 59,99)
Jogos completos de PS3
Jogos da PSN
Stealth Inc.: A Clone in the Dark (US$ 9,99)
Zeno Clash 2 (US$ 14,99)
Zone of the Enders HD Edition (US$ 9,99)
Zone of the Enders: The 2nd Runner HD Edition (US$ 19,99)
Hot Shots Golf: World Invitational (US$ 19,99)
Do Not Fall (US$ 9,99)
Jogos para PS Vita
Stealth Inc.: A Clone in the Dark (US$ 9,99)
Jogos para PSP
Ben 10 PSP Bundle (US$ 29,99)
PlayStation Plus
Gratuito para assinantes
Metal Slug XX (PSP/PS Vita)
Descontos exclusivos para assinantes
Thomas Was Alone: Benjamin's Flight (PS3) – Preço PS Plus: US$ 1,74
Thomas Was Alone: Benjamin's Flight (PS Vita) – Preço PS Plus: US$ 1,74
Demais usuários
Mudanças de preço
FIFA Soccer 13 – PS3 Game (agora: US$ 39,99 preço original: US$ 59,99)
FIFA Soccer 13 – PSP Game (agora: US$ 19,99 preço original: US$ 39,99)
FIFA Soccer 13 – PS Vita Game (agora: US$ 19,99 preço original: US$ 39,99)
FUSE – PS3 Game (agora: US$ 39,99 preço original: US$ 59,99)
Outras promoções
Blast Factor – PS3 Game (agora: US$ 0,99 preço original: US$ 9,99)
Calling All Cars – PS3 Game (agora: US$ 0,99 preço original: US$ 9,99)
Critter Crunch – PS3 Game (agora: US$ 0,99 preço original: US$ 9,99)
Disgaea: Hour of Darkness – PS2 Classic (agora: US$ 4,99 preço original: US$ 9,99)
Odin Sphere – PS2 Classic (agora: US$ 4,99 preço original: US$ 9,99)
Everyday Shooter – PS3 Game (agora: US$ 0,99 preço original: US$ 9,99)
Persona 4: Golden – PS Vita Game (agora: US$ 19,99 preço original: US$ 29,99)
RockSmith – Various Songs (agora: US$ 1,99 preço original: US$ 2,99)
Shin Megami Tensei: Persona – PS Vita/PSP Game (agora: US$ 9,99 preço original: US$ 19,99)
Shin Megami Tensei: Persona 2: Innocent Sin – PS Vita/PSP Game (agora: US$ 9,99 preço original: US$ 19,99)
Shin Megami Tensei: Persona 3 Portable – PS Vita/PSP Game (agora: US$ 9,99 preço original: US$ 19,99)
Shin Megami Tensei: Persona 3 FES – PS2 Classic (agora: US$ 4,99 preço original: US$ 9,99)
Thomas Was Alone: Benjamin's Flight – PS3/PS Vita Add-On (agora: US$ 2,49 preço original: US$ 3,49)
Tom Clancy's End War – PS3 Game (agora: US$ 9,99 preço original: US$ 19,99)
Tom Clancy's Ghost Recon: Advanced Warfighter 2– PS3 Game (agora: US$ 9,99 preço original: US$ 19,99)
Tom Clancy's H.A.W.X. – PS3 Game (agora: US$ 9,99 preço original: US$ 19,99)
Tom Clancy's H.A.W.X. 2 – PS3 Game (agora: US$ 14,99 preço original: US$ 19,99)
Tom Clancy's Rainbow Six: Vegas – PS3 Game (agora: US$ 9,99 preço original: US$ 19,99)
Tom Clancy's Rainbow Six: Vegas 2 – PS3 Game (agora: US$ 14,99 preço original: US$ 19,99)
Tom Clancy's Splinter Cell Classic Trilogy HD – PS3 Game (agora: US$ 19,99 preço original: US$ 39,99)
Tom Clancy's Splinter Cell HD – PS3 Game (agora: US$ 7,49 preço original: US$ 14,99)
Tom Clancy's Splinter Cell: Chaos Theory HD – PS3 Game (agora: US$ 7,49 preço original: US$ 14,99)
Tom Clancy's Splinter Cell: Double Agent – PS3 Game (agora: US$ 9,99 preço original: US$ 19,99)
Tom Clancy's Splinter Cell: Pandora Tomorrow HD – PS3 Game (agora: US$ 7.49 preço original: US$ 14,99)
Tom Clancy's Splinter Cell Essentials – PS3/PS Vita/PSP Game (agora: US$ 4,99 preço original: US$ 7.99)
DC Universe: DC Universe Online Fight For The Light – PS3 Game (agora: US$ 4,99 preço original: US$ 9,99)
DC Universe: DC Universe Online Lightning Strikes – PS3 Game (agora: US$ 4,99 preço original: US$ 9,99)
DC Universe: DC Universe Online The Battle For Earth – PS3 Game (agora: US$ 4,99 preço original: US$ 9,99)
DC Universe: DC Universe Online The Last Laugh – PS3 Game (agora: US$ 4,99 preço original: US$ 9,99)
DC Universe: Home Turf – PS3 Game (agora: US$ 4,99 preço original: US$ 9,99)
DLCs para PS Vita
Guacamelee! Cross-Buy com PS3
El Diablo's Domain (US$ 2,99)
Hot Shots Golf: World Invitational Cross-Buy com PS3
Ball Beginner's Level 4 (US$ 0,49)
Ball Beginner's Level 5 (US$ 0,49)
Ball Big Air Level 4 (US$ 0,49)
Ball Big Air Level 5 (US$ 0,49)
Ball Infinity Level 4 (US$ 0,49)
Ball Infinity Level 5 (US$ 0,49)
Ball Pin Hole Level 4 (US$ 0,49)
Ball Pin Hole Level 5 (US$ 0,49)
Ball Straight Level 4 (US$ 0,49)
Ball Straight Level 5 (US$ 0,49)
Ball Turbo Spin Level 4 (US$ 0,49)
Ball Turbo Spin Level 5 (US$ 0,49)
Club Beginner's Level 4 (US$ 0,99)
Club Beginner's Level 5 (US$ 0,99)
Club Big Air Level 4 (US$ 0,99)
Club Big Air Level 5 (US$ 0,99)
Club Big Magnum Level 4 (US$ 0,99)
Club Big Magnum Level 5 (US$ 0,99)
Club Grass Cutter Level 4 (US$ 0,99)
Club Grass Cutter Level 5 (US$ 0,99)
Club Infinity Level 4 (US$ 0,99)
Club Infinity Level 5 (US$ 0,99)
Club Pin Hole Level 4 (US$ 0,99)
Club Pin Hole Level 5 (US$ 0,99)
Club Sand Viper Level 4 (US$ 0,99)
Club Sand Viper Level 5 (US$ 0,99)
Club Turbo Spin Level 4 (US$ 0,99)
Club Turbo Spin Level 5 (US$ 0,99)
Kat Costume (US$ 0,49)
Stealth Inc.: A Clone in the Dark (Cross-Buy com PS3)
The Teleporter Chambers (US$ 3,99)
DLCs para PS3
Aliens: Colonial Marines
Stasis Interrupted (US$ 9,99)
Dust 514
Battle Kit (US$ 0,99)
Battle Kit with Active Booster (US$ 1,99)
God of War: Ascension
Achilles Multiplayer Armor (US$ 2,99, Gratuito com Season Pass)
Hammer of Odysseus Multiplayer Weapon (US$ 2,99, Gratuito com Season Pass)
Mythological Heroes Pack (US$ 14,99, Gratuito com Season Pass)
Odysseus Multiplayer Armor (US$ 2,99, Gratuito com Season Pass)
Orion Multiplayer Armor (US$ 2,99, Gratuito com Season Pass)
Perseus Multiplayer Armor (US$ 2,99, Gratuito com Season Pass)
Spear of Achilles Multiplayer Weapon (US$ 2,99, Gratuito com Season Pass)
Sword of Orion Multiplayer Weapon (US$ 2,99, Gratuito com Season Pass)
Sword of Perseus Multiplayer Weapon (US$ 2,99, Gratuito com Season Pass)
GRID 2
Peak Performance Car (Gratuito)
Peak Performance Pack (US$ 4,99)
Guacamelee! Cross-Buy com PS Vita
El Diablo's Domain (US$ 2,99)
Hot Shots Golf: World Invitational All Cross-Buy com PS Vita
Ball Beginner's Level 4 (US$ 0,49)
Ball Beginner's Level 5 (US$ 0,49)
Ball Big Air Level 4 (US$ 0,49)
Ball Big Air Level 5 (US$ 0,49)
Ball Infinity Level 4 (US$ 0,49)
Ball Infinity Level 5 (US$ 0,49)
Ball Pin Hole Level 4 (US$ 0,49)
Ball Pin Hole Level 5 (US$ 0,49)
Ball Straight Level 4 (US$ 0,49)
Ball Straight Level 5 (US$ 0,49)
Ball Turbo Spin Level 4 (US$ 0,49)
Ball Turbo Spin Level 5 (US$ 0,49)
Club Beginner's Level 4 (US$ 0,99)
Club Beginner's Level 5 (US$ 0,99)
Club Big Air Level 4 (US$ 0,99)
Club Big Air Level 5 (US$ 0,99)
Club Big Magnum Level 4 (US$ 0,99)
Club Big Magnum Level 5 (US$ 0,99)
Club Grass Cutter Level 4 (US$ 0,99)
Club Grass Cutter Level 5 (US$ 0,99)
Club Infinity Level 4 (US$ 0,99)
Club Infinity Level 5 (US$ 0,99)
Club Pin Hole Level 4 (US$ 0,99)
Club Pin Hole Level 5 (US$ 0,99)
Club Sand Viper Level 4 (US$ 0,99)
Club Sand Viper Level 5 (US$ 0,99)
Club Turbo Spin Level 4 (US$ 0,99)
Club Turbo Spin Level 5 (US$ 0,99)
Kat Costume (US$ 0,49)
New Character Kat (US$ 0,99)
Northern Fox Course (US$ 2,99)
Hyperdimension Neptunia Victory
Injustice: Gods Among Us
Star Labs Mission Pack (US$ 1,99, Gratuito com Season Pass)
Jimmie Johnson's Anything With An Engine
Jungle Kat Add-On (US$ 0,99)
Jimmy Fallon Vehicle (US$ 0,99)
Star Trek
Elite Officer Pack (US$ 0,99)
Stealth Inc.: A Clone in the Dark (Cross-Buy com PS Vita)
The Teleporter Chambers (US$ 3,99)
Time And Eternity
A Hint of Fishing (US$ 2,99)
A Hint of Swimwear (US$ 2,99)
A Touch of Love Item Pack (US$ 0,99)
Peppers Item Pack (Gratuito)
Temas para PS3
Abstract: Dynamic Helix Dynamic Theme (US$ 2,99)
Amazing Earth: Beach Resort Dynamic Theme (US$ 2,99)
Amazing Earth: Dynamic Meteor Dynamic Theme (US$ 2,99)
Anime Girl Static Series 1 (US$ 1,99)
Burial Ground: Zombie Fire Dynamic Theme (US$ 2,99)
Burial Ground: Zombie Pirates Dynamic Theme (US$ 2,99)
Burial Ground: Zombie Storm Dynamic Theme (US$ 2,99)
Burial Ground: Zombini the Clown Dynamic Theme (US$ 2,99)
Temas para PSP
Hannah Martin I PSP Theme (US$ 1,49)
MLB: Athletics Jersey Theme (US$ 1,49)
MLB: Blue Jays Jersey Theme (US$ 1,49)
MLB: Brewers Jersey Theme (US$ 1,49)
MLB: Cardinals Jersey Theme (US$ 1,49)
MLB: Giants Jersey Theme (US$ 1,49)
MLB: Mariners Jersey Theme (US$ 1,49)
MLB: Mets Jersey Theme (US$ 1,49)
MLB: Nationals Jersey Theme (US$ 1,49)
MLB: Padres Jersey Theme (US$ 1,49)
MLB: Phillies Jersey Theme (US$ 1,49)
MLB: Pirates Jersey Theme (US$ 1,49)
MLB: Rangers Jersey Theme (US$ 1,49)
MLB: Rays Jersey Theme (US$ 1,49)
MLB: Twins Jersey Theme (US$ 1,49)
MLB: Yankees Jersey Theme (US$ 1,49)
Under Fire PSP Theme (US$ 1,49)
Vikki Blows I PSP Theme (US$ 1,49)
Vídeos para PS3
Castle Of Illusion Behind The Scenes Video 2
Germinator HD Trailer
Labyrinth Legends HD Trailer
Ms. Germinator Launch Trailer
Saints Row IV Independence Trailer
Teenage Mutant Ninja Turtles: OOTS Leo Character Trailer
Vídeos para PS Vita
Ms. Germinator Launch Trailer Vita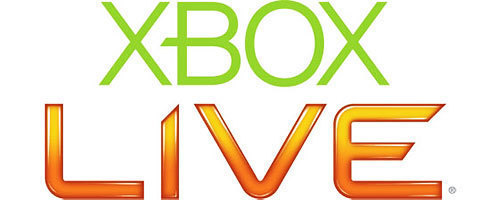 Xbox LIVE Arcade
Mars: War Logs - 26-Jul - 1200 MSP
DLCs
GRID 2 Peak Performance Pack - 23-Jul - 400 MSP
Alien Spidy Between a Rock and a Hard Place - 23-Jul - 160 MSP
Aliens: Colonial Marines Stasis Interrupted - 23-Jul - 800 MSP
Call of Duty: Black Ops II Aqua Pack - 23-Jul - 160 MSP
Call of Duty: Black Ops II Pack-A-Punch Pack - 23-Jul - 160 MSP
Call of Duty: Black Ops II Rouge Pack - 23-Jul - 160 MSP
Call of Duty: Black Ops II Breach Pack - 23-Jul - 160 MSP
Call of Duty: Black Ops II Desert Coyote Pack - 23-Jul - 160 MSP
Call of Duty: Black Ops II Glam Pack - 23-Jul - 160 MSP
Ofertas da semana
Tom Clancy - 23-Jul a 29-Jul
Splinter Cell: Conviction - US$ 14,99/£ 11,99
Deniable Ops: Insurgency - 400 MSP (50% off)
TC's SC Double Agent - US$ 9,99/£ 8,99
TC's EndWar - US$ 9,99/£ 8,99
TC's GRAW - US$ 9,99/£ 8,99
TC's GRAW 2 - US$ 9,99/£ 8,99
TC's H.A.W.X - US$ 9,99/£ 8,99
TC's H.A.W.X. 2 - US$ 14,99/£ 11,99
TC's Rainbow Six Vegas - US$ 9,99/£ 8,99
TC's Rainbow Six Vegas 2 - US$ 9,99/£ 8,99
Ofertas especiais
Games Gold: Assassin's Creed II - disponível até 31-Jul - Gratuito para Gold
Assassin's Creed Franchise Sale - disponível até 31-Jul - até 33% off
Kinect Central: Leedmees - 23-Jul a 29-Jul - 320 MSP (60% off)
Jogos sob Demanda
Dragon's Dogma: Dark Arisen - 23-Jul

Wii U Virtual Console
Kid Icarus (Nintendo, US$ 4,99)
3DS eShop
Picross e2 (Jupiter Corporation, US$ 5,99)
Chain Blaster (G-STYLE, US$ 6,99)
3DS eShop Demo
Chain Blaster (G-STYLE, gratuito)
3DS Retail Download
Angler's Club: Ultimate Bass Fishing 3D (D3Publisher of America, US$ 29,95)
DSiWare
Cute Witch! runner (EnjoyUp Games, 200 Nintendo Points)
Lançamentos
Mercenary Kings: R$ 24,99
The Raven – Legacy of a Master Chief: R$ 40,49
Ittle Dew: R$ 24,99
Rugby Challenge 2: R$ 84,99
Teleglitch: Die More Edition: R$ 21,99
NASCAR The Game: 2013: R$ 69,99
Shadowrun Returns: R$ 34,99
DLCs
Company of Heroes 2 – Soviet Commander: Terror Tactics: R$ 4,99
Company of Heroes 2 – German Commander: Storm Doctrine: R$ 4,99
Aliens: Colonial Marines: Stasis Interrupted: R$ 16,99
GRID 2 – Peak Performance Pack: R$ 8,49
Soldier Front 2: Hunter's Hunt Package: R$ 2,99
Soldier Front 2: The Booster Package: R$ 12,99
Soldier Front 2: Shoot Em Up Package: R$ 34,99
Indie Game: The Movie Special Edition DLC: R$ 8,49