Semana quente no mundo digital de nossos queridos serviços online – com muita coisa da próxima geração mais uma vez pintando nas redes!
Os destaques ficam por conta do belo indie Mercenary Kings, disponível agora no PS4, conteúdos adicionais de South Park: The Stick of Truth e vários descontos temporários interessantes. Temos também muitos outros DLCs promocionais apetitosos à disposição e diversos outros indies. Os serviços da Nintendo e do Steam, por sua vez, ganharam alguns updates pontuais.
Lembramos que as atualizações discriminadas refletem conteúdos das redes norte-americanas e europeias, a não ser pelo Steam. Se você não encontrar alguma promoção aqui, lembre-se de que essa postagem é feita no BJ todas as sextas-feiras. Divirta-se!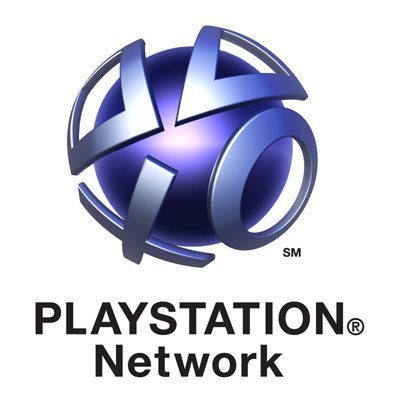 Pré-vendas para PS4
MLB The Show 14 (US$ 59,99)
Trials Fusion: Digital Deluxe Edition (US$ 39,99)
Jogos para PS4
Mercenary Kings (US$ 19,99)
Jogos para PS3
Batman Origins: Blackgate Deluxe Edition (US$ 19,99)
BlazBlue: Chrono Phantasma (US$ 44,99)
MLB 14 The Show (US$ 59,99)
Jimmie Johnson's Anything With An Engine (US$ 9,99)
Ragnarok Odyssey Ace (US$ 39,99)
Jogos para PS Vita
MLB 14 The Show (US$ 35,99)
Ragnarok Odyssey Ace (US$ 34,99)
Clássicos do PS2
SMT: Devil Summoner: Raidou Kuzunoha Vs The Soulless Army (US$ 9,99)
Demos
Batman Arkham Origins Blackgate Deluxe Edition (PS3)
Fez (PS4, PS3, Vita)
EA Sports 2014 FIFA World Cup Brazil (PS3)
PlayStation Plus
Jogos gratuitos para assinantes
Mercenary Kings
Batman: Arkham City
Descontos exclusivos para assinantes
The Amazing Spider-Man (PS3) – preço original: US$ 19,79; Plus: US$ 49,99
The Amazing Spider-Man DLC Bundle – preço original: US$ 4,49; Plus: US$ 9,99
The Amazing Spider-Man Lizard Rampage Pack – preço original: US$ 1,79; Plus: US$ 3,99
The Amazing Spider-Man Oscorp Search and Destroy – preço original: US$ 1,79; Plus: US$ 2,99
The Amazing Spider-Man Rhino Challenge – preço original: US$ 1,79; Plus: US$ 2,99
The Amazing Spider-Man Stan Lee Adventure Pack – preço original: US$ 1,79; Plus: US$ 3,99
The Amazing Spider-Man (VITA) – preço original: US$ 19,99; Plus: US$ 39,99
Obscure: The Aftermath – preço original: US$ 5,00; Plus: US$ 9,99
Demais usuários
Ofertas
Air Conflicts: Pacific Carriers – US$ 9,99
Babel Rising – US$ 4,99
Blazing Angels 2: Secret Missions Of WWII – US$ 4,99
Brothers In Arms: Hell's Highway – US$ 14,99
Call Of Juarez: Bound In Blood – US$ 7,49
Call Of Juarez: Gunslinger – US$ 3,99
Cellfactor: Psychokinetic Wars – US$ 2,49
Cloudberry Kingdom – US$ 2,49
Csi: Fatal Conspiracy – US$ 4,99
Expendables 2: Barney Ross Full Upgrade – US$ 0,49
Expendables 2: Gunner Jensen Full Upgrade – US$ 0,49
Expendables 2: Hale Caesar Full Upgrade – US$ 0,49
Expendables 2: Yin Yang Full Upgrade – US$ 0,49
Expendables 2 – US$ 3,99
Far Cry 2 – Digital – US$ 4,99
Flashback – US$ 4,99
I Am Alive – Trial – US$ 3,99
Just Dance 2014 – US$ 19,99
Just Dance 4 – US$ 19,99
Mad Riders Trial – US$ 2,49
Mad Riders Trial: Mad Riders: The Daredevil Map Pack – US$ 1,49
Might And Magic Clash Of Heroes Trial – US$ 3,99
Might And Magic Clash Of Heroes Trial: I Am The Boss DLC – US$ 1,49
Outland – Trial – US$ 2,49
Prince Of Persia Digital – US$ 7,49
Prince Of Persia: Sands Of Time – US$ 3,99
Prince Of Persia: The Forgotten Sands – US$ 7,49
Prince Of Persia: The Two Thrones – US$ 3,99
Prince Of Persia: Warrior Within – US$ 3,99
R.U.S.E. – US$ 7,49
Racquet Sports – US$ 7,49
Rayman Origins – US$ 9,99
Rocksmith 2014 Edition – US$ 29,99
Shaun White – Snowboarding – US$ 7,49
Shaun White Skateboarding – US$ 7,49
Shoot Many Robots – US$ 2,49
The Amazing Spider-Man PS3 – US$ 21,99
The Amazing Spider-Man Ps Vita – US$ 24,99
The Amazing Spider-Man: Oscorp Search And Destroy – US$ 1,99
The Amazing Spider-Man: The Amazing Spider-Man Rhino Challenge – US$ 1,99
The Amazing Spider-Man: The Amazing Spider-Man DLC Bundle – US$ 4,99
The Amazing Spider-Man: The Amazing Spider-Man Stan Lee Adventure Pack – US$ 1,99
The Amazing Spider-Man: The Amazing Spider-Man: Lizard Rampage Pack – US$ 1,99
The Smurfs 2 – US$ 19,99
Tom Clancy's Endwar – US$ 7,49
Tom Clancy's Ghost Recon Future Soldier – US$ 9,99
Tom Clancy's Ghost Recon: Advanced Warfighter 2 – Digital – US$ 7,49
Tom Clancy's H,A,W,X – US$ 7,49
Tom Clancy's H,A,W,X, 2 – US$ 7,49
Tom Clancy's Rainbow Six Vegas 2 – Digital – US$ 7,49
Tom Clancy's Rainbow Six: Vegas – US$ 7,49
Tom Clancy's Splinter Cell Blacklist – US$ 29,99
Tom Clancy's Splinter Cell HD – US$ 3,99
Tom Clancy's Splinter Cell: Chaos Theory HD – US$ 3,99
Tom Clancy's Splinter Cell: Double Agent – US$ 7,49
Tom Clancy's Splinter Cell: Pandora Tomorrow HD – US$ 3,99
Voodoo Dice – US$ 2,49
WWE 2K14 – US$ 29,99
WWE 2K14: N,W,O Pack – US$ 4,49
WWE 2K14: Superstars And Moves Pack – US$ 3,99
WWE 2K14: Accelerator – US$ 0,99
WWE 2K14: Online Pass – US$ 4,99
WWE 2K14: Season Pass – US$ 9,99
WWE 2K14: Ultimate Warrior – US$ 0,99
WWE 2K14: Undertaker – Exclusive Character – US$ 0,99
WWE 2K14: Legends And Creations Pack – US$ 4,49
Mudanças de preço
Dead or Alive 5 Ultimate – DOA5 Costumes – agora: US$ 19,99; antes: US$ 39,99
Grand Theft Auto V Beach Weather Avatar – agora: US$ 0,49; antes: US$ 0,99
Ragnarok Odyssey – agora: US$ 24,99; antes: US$ 29,99
DLCs para PS4
Assassin's Creed 4 Black Flag
Black Flag – Aveline DLC (US$ 4,99)
Call of Duty: Ghosts
Hazmat Special Character (US$ 1,99)
Legend Pack – Makarov (US$ 3,99)
Rorke Special Character (US$ 1,99
Zakhaev Special Character (US$ 1,99)
Killzone Shadow Fall
Killzone Shadow Fall Insurgent Pack (US$ 9,99)
DCLs para PS3
Assassin's Creed 4 Black Flag
Black Flag – Aveline DLC (US$ 4,99)
BlazBlue Chronophantasma
Kokonoe (US$ 7,99)
Stage Bgm Character Color Set 1 (US$ 3,99)
Stage Bgm Set 2 (US$ 3,99)
Stage Bgm Set 3 (US$ 3,99)
Stage Bgm Set 4 (US$ 3,99)
System Voice – All (US$ 49,99)
System Voice – Set 1 (US$ 8,99)
System Voice – Set 10 (US$ 8,99)
System Voice – Set 11 (US$ 8,99)
System Voice – Set 12 (US$ 8,99)
System Voice – Set 2 (US$ 8,99)
System Voice – Set 3 (US$ 8,99)
System Voice – Set 4 (US$ 8,99)
System Voice – Set 5 (US$ 8,99)
System Voice – Set 6 (US$ 8,99)
System Voice – Set 7 (US$ 8,99)
System Voice – Set 8 (US$ 8,99)
System Voice – Set 9 (US$ 8,99)
Additional Character – Kagura (US$ 2,49)
Additional Character Color 1 (Gratuito)
Additional Character Colors 1-A (US$ 2,49)
Additional Character Colors 1-B (US$ 2,49)
Additional Character Colors 1-C (US$ 2,49)
Additional Character Colors 1-D (US$ 2,49)
Additional Character Colors 1-E (US$ 2,49)
Additional Character Colors 2 (Gratuito)
All Unlimited Characters (US$ 2,99)
Lobby Char, – Magical Beat 1 (US$ 0,99)
Lobby Char, – Magical Beat 2 (US$ 0,99)
Lobby Char, – Magical Beat 3 (US$ 0,99)
Lobby Char, – Xblaze 1 (US$ 0,99)
Lobby Char, – Xblaze 2 (US$ 0,99)
Lobby Char, – Xblaze 3 (US$ 0,99)
Original Costume Noel (US$ 2,99)
System Voice – Amane (US$ 5,99)
System Voice – Arakune (US$ 5,99)
System Voice – Azrael (US$ 5,99)
System Voice – Bang (US$ 5,99)
System Voice – Bullet (US$ 5,99)
System Voice – Carl (US$ 5,99)
System Voice – Celica (US$ 5,99)
System Voice – Hazama (US$ 5,99)
System Voice – Imperator (US$ 5,99)
System Voice – Jin (US$ 5,99)
System Voice – Jubei (US$ 5,99)
System Voice – Kagura (US$ 5,99)
System Voice – Kokonoe (US$ 5,99)
System Voice – Litchi (US$ 5,99)
System Voice – Makoto (US$ 5,99)
System Voice – Noel (US$ 5,99)
System Voice – Platinum (US$ 5,99)
System Voice – Rachel (US$ 5,99)
System Voice – Ragna (US$ 5,99)
System Voice – Relius (US$ 5,99)
System Voice – Tager (US$ 5,99)
System Voice – Taokaka (US$ 5,99)
System Voice – Tsubaki (US$ 5,99)
System Voice – Valkenhayn (US$ 5,99)
Call of Duty: Ghosts
Hazmat Special Character (US$ 1,99)
Legend Pack – Makarov (US$ 3,99)
Rorke Special Character (US$ 1,99)
Zakhaev Special Character (US$ 1,99)
Call of Duty: Black Ops II
Beast Pack (US$ 1,99)
Dead Mans Hand Pack (US$ 1,99)
Octane Pack (US$ 1,99)
Weaponized 115 Pack (US$ 1,99)
Dead or Alive 5 Ultimate
Million Fighters Set (US$ 19,99)
Metal Gear Rising: Revengeance
Commando Armor (US$ 1,99)
Cyborg Ninja (US$ 2,99)
Inferno Armor (US$ 1,99)
Whte Armor (US$ 1,99)
MLB 14 The Show (Cross-Buy)
Stubs (1,000) – (US$ 0,99)
Stubs (13,000) – (US$ 9,99)
Stubs (30,000) – (US$ 19,99)
Stubs (6,000) – (US$ 4,99)
Stubs (80,000) – (US$ 49,99)
Pinball Arcade (Cross-Buy)
Pro Table Pack 21: Fish Tales (US$ 7,99)
Pro Table Pack 22: Black Rose (US$ 7,99)
Season 2 Ball Pack (US$ 0,99)
Table Pack 21 Pro Upgrade: Fish Tales (US$ 3,99)
Table Pack 21: Fish Tales (US$ 4,99)
Table Pack 22 Pro Upgrade: Black Rose (US$ 3,99)
Table Pack 22: Black Rose (US$ 4,99)
Pro Evolution Soccer 2014
World Challenge (US$ 4,99)
Ragnarok Odyssey Ace (Cross-Buy)
Archer's Apple (US$ 0,99)
Bunny Hair Band (US$ 0,99)
Floppy Cat (US$ 0,99)
Gorgeous Headwear Set (Gratuito)
Grandia Set (Gratuito)
Gunslinger (US$ 0,99)
Majestic Horns (US$ 0,99)
Ninja (US$ 0,99)
Ragnarok Odyssey Collection (Gratuito)
Royal Ball Outfit Set (Gratuito)
Taekwon Kid (US$ 0,99)
Ragnarok Online Bgm Arrange Collection (Gratuito)
Rocksmith 2014
Afi – Girl's Not Grey (US$ 2,99)
Afi – Miss Murder (US$ 2,99)
Afi – Silver And Cold (US$ 2,99)
Afi – Totalimmortal (US$ 2,99)
Afi Song Pack (US$ 9,99)
South Park: The Stick of Truth
Super Samurai Spaceman Pack (US$ 1,99)
Super Ultimate Pack (US$ 3,99)
The Ultimate Fellowship Pack (US$ 2,99)
MLB 14 The Show (Cross-Buy)
Stubs (1,000) – (US$ 0,99)
Stubs (13,000) – (US$ 9,99)
Stubs (30,000) – (US$ 19,99)
Stubs (6,000) – (US$ 4,99)
Stubs (80,000) – (US$ 49,99)
Pinball Arcade (Cross-Buy)
Pro Table Pack 21: Fish Tales (US$ 7,99)
Pro Table Pack 22: Black Rose (US$ 7,99)
Season 2 Ball Pack (US$ 0,99)
Table Pack 21 Pro Upgrade: Fish Tales (US$ 3,99)
Table Pack 21: Fish Tales (US$ 4,99)
Table Pack 22 Pro Upgrade: Black Rose (US$ 3,99)
Table Pack 22: Black Rose (US$ 4,99)
Ragnarok Odyssey Ace (Cross-Buy)
Archer's Apple (US$ 0,9)
Bunny Hair Band (US$ 0,99)
Floppy Cat (US$ 0,99)
Gorgeous Headwear Set (Gratuito)
Grandia Set (Gratuito)
Gunslinger (US$ 0,99)
Majestic Horns (US$ 0,99)
Ninja (US$ 0,99)
Ragnarok Odyssey Collection (Gratuito)
Royal Ball Outfit Set (Gratuito)
Taekwon Kid (US$ 0,99)
Ragnarok Online Bgm Arrange Collection (Gratuito)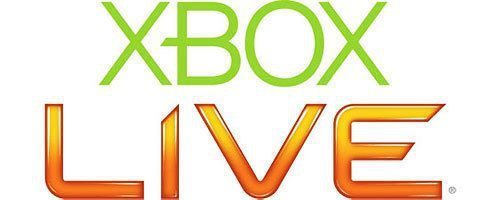 Xbox LIVE Arcade
Xbox 360
Batman: Arkham Origins Blackgate - Deluxe Edition - 1-Abr - US$ 19,99/£ 15,99
DLCs
Xbox 360
South Park: The Stick of Truth Ultimate Fellowship Pack - 1-Abr - US$ 2,99/£ 2,39
South Park: The Stick of Truth Super Ultimate Pack - 1-Abr - US$ 3,99/£ 3,19
South Park: The Stick of Truth Super Samurai Spaceman Pack - 1-Abr - US$ 1,99/£ 1,29
Rocksmith 2014 Edition AFI Song Pack - 1-Abr - US$ 9,99/£ 7,99 (US$ 2,99/£ 2,39 per song)
Call of Duty: Ghosts Devastation Pack - 3-Abr - US$ 11,99/£ 8,06
Xbox One
Killer Instinct Retro Glacius Costume - 31-Mar - US$ 3,99/£ 3,19
Forza Motorsport 5 Top Gear Car Pack - 1-Abr - US$ 9,99/£ 7,99
Killer Instinct Spinal Egyptian Set - 2-Abr - US$ 3,99/£ 3,19
Call of Duty: Ghosts Devastation Pack - 3-Abr - US$ 14,99/£ 11,99
Ofertas da semana
Xbox 360
WWE 2K14 - US$ 29,99/£ 29,99
WWE 2K14 Season Pass - US$ 9,99/£ 7,99
WWE 2K14 Ultimate Warrior - US$ 0,99/£ 0,64
WWE 2K14 Legends and Creation Pack - US$ 4,49/£ 3,59
WWE 2K14 Undertaker - Exclusive Character - US$ 0,99/£ 0,64
WWE 2K14 Superstars and Moves Pack - US$ 3,99/£ 3,19
WWE 2K14 nWo Pack - US$ 4,49/£ 3,59
WWE 2K14 Accelerator - US$ 0,99/£ 0,79
WWE 2K14 Online Pass - US$ 4,99/£ 3,99
The Amazing Spider-Man - US$ 13,59/£ 10,19
The Amazing Spider-Man Oscorp Search and Destroy Pack - US$ 1,01/£ 0,67
The Amazing Spider-Man Lizard Rampage Pack - US$ 1,35/£ 0,91
The Amazing Spider-Man Rhino Challenge - US$ 1,01/£ 0,67
The Amazing Spider-Man Stan Lee Adventure Pack - US$ 1,31/£ 0,91
Hitman HD Pack - US$ 8,24/£ 4,94
Hitman: Blood Money - US$ 6,59/£ 3,95
Demos
Xbox 360
2014 FIFA World Cup Brazil
Jogos sob Demanda
IHF Handball Challenge 14 - 28-Mar
MXGP: The Official Motocross Videogame - 28-Mar
Rugby League Live 2: World Cup Edition - 31-Mar
Games With Gold
Hitman Absolution - 1-Abr-15-Abr
Wii U eShop
Batman: Arkham Origins Blackgate - Deluxe Edition (Warner Bros. Interactive, US$ 19,99)
Evofish (Moving Player, US$ TBC)
Wii U Virtual Console
Advance Wars (Nintendo, US$ 7,99)
Mario & Luigi: Superstar Saga (Nintendo, US$ 7,99)
Metroid Fusion (Nintendo, US$ 7,99)
3DS eShop
Rusty's Real Deal Baseball (Nintendo, gratuito)
Mystery Case Files: Ravenhearst (Tulip Games, US$ 5,99)
Mystery Case Files: Dire Grove (Tulip Games, US$ 5,99)
3DS Retail Download
Super Monkey Ball 3D (Sega, US$ 19,99)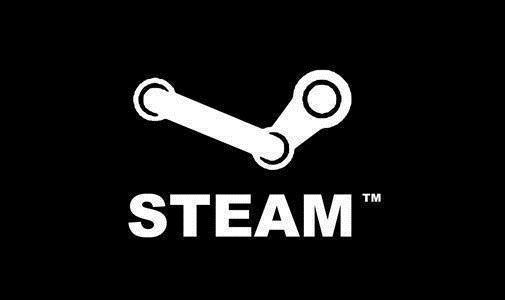 Lançamentos
3 Stars of Destiny – R$ 17,49
Age of Wonders III – R$ 69,98
Bardbarian – R$ 10,49
Goat Simulator – R$ 19,99
Real Horror Stories Ultimate Edition – R$ 3,64
Shannon Tweed's Attack of the Groupies – R$ 8,91
Black Mirror 2: Reigning Evil – R$ 19,99
DLCs
FORCED Delux Edition Content – R$ 9,99
South Park: The Stick of Truth – a partir de R$ 4,99
Farming Simulator 2013 – a partir de R$ 12,99
Scourge: Outbreak Blindside – R$ 3,43
2014 Edition Add-on: Masters of the World DLC – R$ 22,39